Is Buddhism the Missing Link in the Global History of Medicine?
April 3, 2014 - 5:00-6:00 p.m. 
University of Miami
Whitten Learning Center, Room LC-160
FEATURING
PIERCE SALGUERO

THE ABINGTON COLLEGE OF PENN STATE UNIVERSITY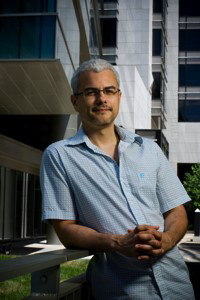 With the flourishing of the Silk Roads in the first centuries C.E., the two relatively independent worlds of Indo-European and East Asian medicine came into sustained conversation for the first time. This moment in history represents one of the most significant and best-documented instances of cross-cultural medical exchange in the pre-modern world, and Buddhism played a surprisingly central role in facilitating this exchange. While many sources of Indo-Sinitic medical exchange are no longer extant, a survey of medieval Chinese Buddhist texts from approximately 150-1000 C.E. finds that Indo-European medical terminology, doctrines, and metaphors were carried to China as part and parcel of the transmission of the philosophies and practices of the religion. These texts reveal that medicine and religion were intimately intertwined in medieval Asia, but they also demonstrate surprising resonances with the globalization of Buddhism in the contemporary period.
For more information, contact the Department of Religious Studies: relgenaccs@miami.edu or 305.284.4733 
Sponsored by the Department of Religious Studies in partnership with the College of Arts and Sciences, the Department of History, and the Department of Anthropology